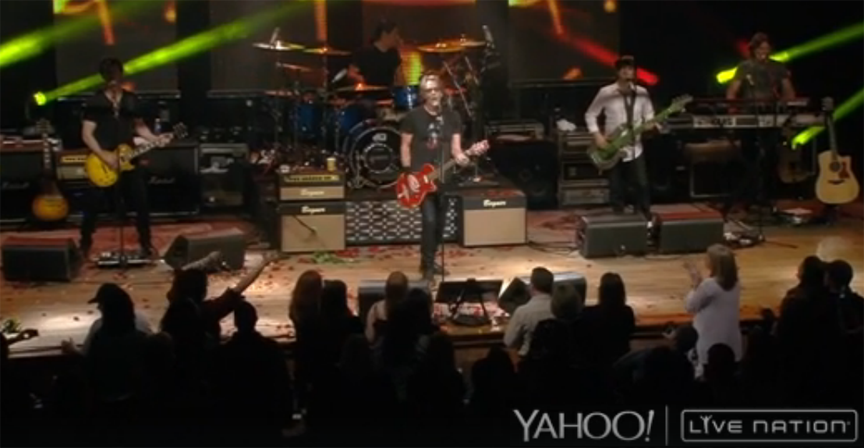 Hey, this is Tim Gross, creator of the PianoGenius.com piano training…
I just played a show with Rick Springfield that was streamed live on Yahoo "Live Nation" and it's currently being replayed. The show was Friday February 12th starting at 10pm Eastern U.S.A. time.
Click here to watch the live streaming show
I'm playing keyboard and guitar, I'm on the right side of the stage. 🙂  Should be fun, hope you can watch!  Click on the "Comments"to give me your feedback.
-Tim Gross, PianoGenius.com
P.S. -When you register here to become an All Access member, you'll get a bonus Module showing how I prepared to learn the full Rick Springfield set when I joined the band.
---
Register now
risk-free to try out a PianoGenius.com membership for yourself.