Get instant access to everything you need:
Here's The #1 Way To Play Piano Better
-Unique Training Gets You Playing Songs Now
Beginner To Advanced - Skip The Frustrations - Have Fun

From: Tim GrossWednesday, December 06
Dear Friend, If you want to become a better piano player faster, easier, and have more fun doing it, don't miss out on this... As an experiment, I'm opening up my entire vault of training for you to access right now.  Normally, members only get one Module per month - You'll get access all 80+ Modules immediately.

The Piano Genius training system was created by Tim Gross.
I've has been playing keyboards professionally in rock bands, in duos with guitar players, and playing solo "piano bars" for the last 30+ years. The photo on the far left was taken in the '80s at an L.A. club called Madame Wong's West. I'm currently in Rick Springfield's band (far right photo) touring the country on a regular basis. (Rick Springfield's biggest hit is "Jessie's Girl", and he's had 16 other top-40 hit songs as well.)
My own bands have warmed up for artists like Richard Marx, Firefall, Atlanta Rhythm Section, J.D. Souther, and Echo & The Bunnymen, and I've played with many talented musicians who've also played with musical artists like Journey, Billy Idol, Melissa Ethridge, Carol King, Macey Gray, Kenny Loggins, Boz Skags, Aretha Franklin, Michael Jackson, and many others.
I've played in 20+ piece jazz bands and done solo piano bars. I've played music in paradise-like resorts and biker bars I was worried about getting stabbed in :-). I've played at large outdoor music festivals, and I've played in dives where there were only a couple of people there. I've played at drunken frat parties, and I've played "Here comes the bride" in churches at weddings. I've performed at highbrow classical music recitals playing a grand piano wearing a suit and tie, and I've had fights break out right in front of me in the middle of a song.
I'm not saying this to brag, I just want you to understand that whatever it is you want to be able to do on piano, I've probably done it and can help you. Through it all, I realized one thing: Week in and week out, 10% of what I know is what I do 90% of the time. And that's what I'm here to show you, as quickly and as simply as possible.
(Click the "X" at top-right corner to close this window)
Testimonials From Piano Genius Members
Below are reviews and feedback that current Piano Genius members have posted.
This Is The Matrix. You Gave Me Piano Kung Fu.
After multiple piano attempts with horrible teachers as a child and adult, I found your work a few months ago. What you teach is so clear and simple, I honestly felt furious at all the ridiculous waste of time and emotional trauma blocking that I went through before getting to you.
Hitting the keys for 10 minutes about 3 times a day, you had me sounding amazing after just the first month. My goal was always to be able to freestyle jam and rhythmically emote anytime anywhere. You got me there.
This is the matrix. You gave me piano Kung Fu. Every blessing to you sir.
The Best Out There
Hi Tim,
For long years, I desired to play the Piano, my favourite instrument. But I failed because I couldn't find a tutorial that solved the mystery that Piano playing was. Tim, your lessons did. It has given me a firm foundation that makes me understand what playing involves.
After this, I will move on to the guitar. Tim, can your extraordinary teaching methods be put into a guitar lesson in the near future? Loads of people will be willing to buy.
I Wish That Everyone Learned With Your Method
I re-started the program recently, and love it! I tried many other piano programs. Reading notation proved immensely frustrating. Yours is the only teaching resource I know for piano that dispenses with notation and instead
teaches how to move your fingers, without having to look at a page of
dots.
I wish that everyone learned with your method, I'm sure it would result in far fewer students dropping out of piano lessons.
The perfect piano course for me
I have always been interested in learning the piano. After finding a good used 88 weighted-key keyboard, I was excited to give it a try. Several years ago, I had taken guitar lessons for about two years from a personal instructor. The guitar lessons introduced me to music theory, including chords, chord progressions, and reading sheet music. As I look back on those guitar lessons, I feel that I learned a lot of valuable information, however, I lacked "direction". I was lost on how to play actual notes of a song, instead of just strumming chords. Tim's "Improv" style piano lesson method added the "direction" that I didn't have before. Shortly after starting PianoGenious, I was confident that I had chosen the perfect course for what I wanted to do. Although I had some previous music theory to build on, Tim's course made it all come together so that it made sense. I have been able to play songs on the piano faster than I ever imagined. The most important thing is that Tim makes it fun. He is always available to answer questions and is really interested in his students' success. I made the right choice!!
Once I finish this course , I should be able to play just about any pop/rock song by ear...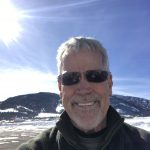 Hey Tim, I signed on last year just before the "pandemic"...I just came back to this a week ago, after being away for 14 months. First, I am a guitar player. I have basic music theory background but I read music like I type...So, I learned to play guitar by ear...I have tried piano a couple times and learned the notes and some chords....But then, I found your site...I knew very quickly this was for me...Your teaching technique is awesome!!!...I just finished the section on inversions and I think it really does open up the piano...I look forward to each new lesson now...I think once I finish this course , I should be able to play just about any pop/rock song by ear...Thanks so much for sharing your knowledge with us...It's really cool learning piano from a touring pro...btw, I also am a member of Tim Pierce's (guitar) Master class.
Cheers,
Michael Overstreet
No hokum or trickery; Best online piano course I've ever seen
I was pretty skeptical at first, but Tim's lessons are amazing! He has wonderful, clear teaching style that is direct and easy to understand. He gives you the tools you need to play the piano with mastery quickly.
There is no hokum or trickery. All the essentials are laid out in a smart and efficient way that is way to digest. By far, the best online piano course I've ever seen.
This is the best online fast-simple-music education
I play the guitar for at least 12 years and i am self-educated. During the quarantine I thought that it is a good opportunity to learn the piano. Well it's different. My first impression is positive. To be honest this is the best online fast-simple-music education. Well done. I'm playing with Yamaha PSR E363 for my start.
Hope I can continue for more lessons.
Loving your technique
Hi I'm a 62 year old guitar player playing in bands from 17 years old, I got myself a keyboard to have a go at learning a bit of piano,and at first I did find it very hard to change instruments after watching the lessons and keeping at it I'm finally getting to grips with it, I find myself playing the keyboard more than guitar now and must say without you Tim this would not have hapened, so glad I found your site it's like having a friend teaching you, nice to find someone that can teach what you need rather than what they want to teach, you is the man ??
This program kept me consistent!
Tim Gross has put together an epic program that teaches the basics straight from the start which ensures quick progressions along the way which kept me really motivated and excited to play! If you've found it hard to get going and staying consistent, Tim has you covered!
Thanks Tim, your a legend!
Outstanding, teacher! Makes it so easy.
I signed up a while ago but then ( due to unforseen problems) had to stop for a few months. Now back at it and reviewing some things I am quickly reminded how easy it is to follow the instructions. Absolutely the BEST program ever❤️❤️❤️❤️.
Accomplished my goal of recording keyboard parts
Thanks for all your help! Your videos have helped to to accomplish my goal of being able to put down decent keyboard parts for the home recordings that I do. Thanks again!
I was a complete newbie, four months later I'm blown away at my progress.
Hi Tim. Your teaching method and process is amazing! I was a complete newbie, touched my first piano key at the beginning of the pandemic, and four months later I'm blown away at my progress. Last week I learned to play a passable version of a brand new song in less than 30 minutes! And already I'm at the very early stages of playing the melody of songs so I'm ecstatic!
Learned More In A Few Days Than I Did In Six Years
HI Tim, I want to thank you so much for being such an awesome teacher! I have learned more in just a few days from watching your videos, than I did in six years of traditional piano classes. You have made everything SO simple to understand and remember!
For the first time, I felt like a good piano player
OMG, TIM!!! If this were an in-person class… I would kiss ya! Everything I had practiced to this point just came out during the chord progressions. I played thirds, arpeggio, shuffled the timing inside the bar, and more...
For the first time, I felt like a good piano player... Your Genius is rubbing off on me! I love ya!
newbee
Hi tim Just joined your site after watching the freebees. Great stuff and learned the chords you showed. Ready for more Thx Garyvol
Played in front of hundreds of people in only a couple months
My son Ben used your course and has gone through everything. He is 15 and a prolific composer. He wrote a song for his sister to sing at a Holiday Concert she was asked to perform at.
When she gave the accompanist the music he said it was too difficult to learn in a short time, so Ben played it in front of hundreds of people with only a couple months of Piano Genius under his belt and was spectacular!
How Do I Stop?
Hi Tim I notice there's no module regarding GOING TO BED, i AM SURE GOING TO BE BUSY, Thank you. cheers Hans
LEARNING TO PLAY PIANO BY THE NUMBERS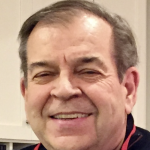 I have always wanted to learn chording to play the piano as I thought I could then play popular songs that I like. I looked on YouTube in early May 2020, during the start of the pandemic and saw several possible training courses. One that caught my attention was Tim Gross's Piano Genius course, where he had posted four videos that introduced his course.
I signed up for the one month trial and am very glad I chose Tim's Piano Genius as my learning platform. Tim's depth of knowledge in the use of the numbering system to make piano more intuitive,, his smooth delivery in all his many course videos, the PDFs that provide additional information and music support are all allowing me to now play several songs that I know, recognize, and love. I practice most days and look closely at Tim's videos and, since the videos are all always available, review areas that I did not quite understand the importance of when first presented. Piano Genius format of the videos is well done and is identical to the YouTube introductory videos.
The depth of knowledge in Tim's course is deeper than I expected and each video is explained in relation to past and future videos, i.e. a well coordinated learning experience. Tim's number method does not require any previous music experience and is very fulfilling. I even feel so confident in my current ability, that I have shared a short video of me playing the Eagles, 'Hotel California' to friends on my Instagram and FaceBook page, to RAVE REVIEWS! THANKS TIM!
Orville L. 'Larry' Sentman
After less than 3 months: "I can play any song in any key..."
Great lessons and very helpful. Now I can play any song In any key not as fast as you though... Thanks Tim!! -:)
Tim Gross/Piano Genius is Absolute "GENIUS"
Tim Gross is awesome across the board. He is talented and has an amazing teaching style. These are the best tutorials ever and Tim presents the material in the most basic way, yet you learn so much. I have become a much better and rounded musician/singer/and guitar player as a result of this Piano/Genius phenomenon. Thanks Tim. You are truly one of a kind.
Piano Genius is the best piano method
I compose songs out of software loops already created. Now, I am into composing a song with my own loops using the the synthetizer as a midi. I feel great as in such a short period of time I have learned so much. I feel really motivated to continue learning. Thank you Tim. You are a great tutor!
Been playing for 40 years and I love it
I have been playing the piano for 40 years and I love it - i play classical, country and hymns for a local nursing and assisted living home. I love your teaching method and thought it might be something for me to try out. Thanks for the opportunity.
The fast and effective system of teaching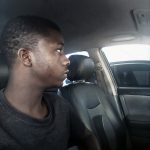 The numbering system , its fast and effective want to go further
You are the MAN!!!
Hi Tim.!
I´am very happy that i find you course. it´s work good for me, i been 69 years old and i can rekommend this for older people too, my English is not good to, but you way tell and show is very GOOD. You are the MAN.!!!!!!!!
Reggards;ktr
the right way to teach
I think I can learn with this method of teaching. i'm just on module 0 but I feel this is the way for me to learn. slowly (monthly) modules and tim is a good teacher. look forward to the next module.
Performed in Front Of Hundreds Of People With Only A Couple Months' Training
My son Ben used your course and has gone through everything. He is 15 and a prolific composer. He wrote a song for his sister to sing at a Holiday Concert she was asked to perform at.
When she gave the accompanist the music he said it was too difficult to learn in a short time, so Ben played it in front of hundreds of people with only a couple months of Piano Genius under his belt and was spectacular!
Want To Dig Up My Old Teachers And Get My Parent's Money Back
I've managed to learn more here than in years of formal lessons as a kid. No wonder I dropped out. I never got all that minor/major stuff, different keys, etc. You make it so easy I want to dig up my old teachers and get my parent's money back. Cheers.
Your Program Is The Best By Far
Your program is the best by far. I have learned more using pianogenius than any other training in the past 30 years. I hope everyone who wants to learn the piano finds your site!
First rate lessons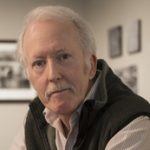 I have taken many live and online courses, mostly for string instruments and Tim's courses are very clear, well-designed and a solid value. He is also very responsive to questions and makes the whole experience fun.
I Can't Believe How Fast I've Progressed
Nearly a month ago, I sat down to start learning to play piano. I ran across the site pianogenius.com which I had heard of before from comedian Tim Hawkins​ on his podcast and he raved about it. I watched the free videos on Youtube and then went to the site for a few more free videos. I could immediately tell how simple piano could really be. I had started learning the number system for guitar earlier this year and all that knowledge translates directly to the piano. But if you're starting from no to little knowledge of music theory, these lessons teach you what you need to know to play songs right away. Easy to learn the basics but lots more room to grow. If you ever took lessons as a kid you remember how long it took to learn to play anything remotely interesting. With this method you learn how to play the songs you like, very simply at first and then learning to embellish as you get better.
After barely a month, I think my piano is nearly as good as my guitar that I've been practicing for a few years.
If you're looking for something for you or your kids, I would highly recommend this set of lessons.
Love The Ease And Simplicity Of Your System
Hi Tim- -
I'm a 64-year old newbie to your class and love the ease and simplicity of your system of learning the piano. I've always been passionate about music, particularly the keyboards, and have been searching for a method to learn the piano as a beginner- -especially at this time of my life. YOU'RE AMAZING!! As an advertising & marketing professional, I really appreciate how individuals/organizations apply innovation and creativity to whatever they do- - and you certainly are a guru in your field!
I look forward to an exciting journey with you and PianoGenius.
Appreciatively,
Jordan Anderson, NYC
Beginner
64-years old
Just the Beginning!
I signed up last night and I am incredibly already able to play. I can make music. Of course I am just beginning but I was able to play with my left and right hand together. I even liked my song lol. The tips that are in the course bypass all the nerdy stuff and get you going right away. I'm just blown away big time!
Nothing Better, Lessons Are Great
I tried a lot of piano lessons on internet but I didn't find anything better than Tim's lessons. The lessons are great. Easy to follow.
Thanks.
I cannot find the words!
As my headline states, I cannot find the words to adequately express what Tim Gross and Pianiogenius.com has done for me! What I can say is if you want to play piano, understand what you are doing, get both hands moving and most importantly really enjoy the music you are playing, then for Heaven's Sake, you need to at least take a look at what Tim has to offer! I feel confident, you will not regret it,
and , like me, you will wake up every morning anxious to sit down at the keyboard to play what you have already learned all the while anticipating what is coming next! Tim may say he will make you a piano genius, but I suspect he is the real genius! Thank You, Tim!
p.s. I worked my tail off learning 'Knockin On Heaven's Door', a Bob Dylan tune that is in Module 2. I can honestly say I almost own that tune. I was walking through Costco one morning when I happened across a full size keyboard with weighted keys that some kids were banging away on. I waited patiently till they moved on, then proceeded to play what I had learned from Module 2, 'Knockin On Heavens Door'. People were walking by but I was focused, in a zone, and I meaningfully played the entire piece as it is on pianogenius.com, adding a little finishing touch at the end, then turned to walk away. Unbeknownst to me, there were a few people who had been listening to me play and gave me a round of applause! I must admit, I was taken aback! Priceless! Thank You Tim, I am one of your most ardent and devoted students!
Rick
Inspiring!
Dear Tim,
God has certainly given you an amazing gift for music.
Your unique way of teaching others on how to get to grips with the basics and beyond in learning how to play the piano is a revelation and indeed to me it's truly awesome!
As a beginner, I've tried other very different online teaching methods and wasn't making much progress at all. Trying to get the hang of learning scales, chords, etc; never mind play the darn thing was so frustrating! I was ready to throw the towel in!
That is, until I came across your free videos on the Internet. After watching the core module videos, it has rekindled my desire to try and learn how to play a few songs at least on the piano; so, I decided to become a member and see where it takes me!
Thank you so much for sharing your gift and inspiring others to dream, at least, of becoming a 'piano genius'.
Martin
(England, UK)
Really appreciate all the things I learned here
This worth your money to those who has totally ZERO knowledge on playing piano. Also recommended to those who has BASIC in classical (Grade 5 and below) if want to jump into music industry (think pop music). Really appreciate all the things I learned here and will come back for more!
R&B
piano genius is a great website. I think the only lesson it missing is "how to write and play R&B Chords".
(Comment from Tim: It's coming soon! 🙂 )
Feels comfortable and Progressive and Fun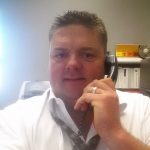 I am a guitar play of some years and got the itch to play Piano. Found Tim on youtube after mulling around looking for great sites on Piano since I have done the same over the years for Guitar. It feels like old shoe, it just fits with where I want to go to learn Piano. Feels relaxed, but feels very progressive. I appreciate not trying to Mozart but get to a point where I feel good about playing. Awesome Stuff, keep up the great work Tim
I Am Learning to Play!
I almost gave up on learning to play, thankfully I did not. I am actually learning to understand so much more. The Piano Genius modules have helped me grow and I practice so much more now. It is a real pleasure and I am grateful for it.
This Is Great For Reference
I've been learning with Piano Genius 6 months and it is becoming more and more addictive. You can refer to any sticking point that arises. these lessons have answered every question I've had so far.
It's 4 AM and I couldn't sleep so, I'm going to go over a lesson for clarity and practice.
Able To Learn Quickly And Became "Addicted"
I had minimal piano lessons when I was a teenager and stopped at some point after I thought I knew how to read notes, memorized a couple of songs, and that's it. Decades later, I could only watch my children playing piano and thought I will have time to learn only when I retire. But when my interest came back recently and discovered Pianogenius, I was able to learn quickly and became "addicted". Very thankful I found your site. The name Pianogenius was perfect. You're a great teacher. Thanks, Tim!
Don't Hesitate
This is the greatest course I've ever bought. I'm saying "the greatest course" not just the greatest piano course. Tim explains everything in detail and in layman's terms. It is worth every penny.
Wow! Makes it so much easier, and faster; and I sound better too
I just did the Ballads & Melodies Module (applicable to ANY type of song), and it was just what I needed.
I was doing/trying to do some of this on my own, but this module simplified it so much and then expanded/opened it up, so now that it's easier and faster for me to set up/figure out a new song and then make sound better and better SO surprisingly easily.
This will save me an enormous amount of time and frustration.
Thank you
For many years i have dreamed of owning and playing a piano, I have tried different institutions and just could not get it right, I did not just want to play chords to a lead singer or band, i wanted to play and sing. My dreams have come true, my real piano was delivered yesterday, it is almost 100 years old but she sings like an angel.
Your piano lessons have given me the opportunity to enjoy a beautiful instrument and for that i am ever grateful.
Thank you
A life-long dream come true
Hi Tim
I retired two ago and, thanks to you, began my life-long ambition to learn to play modern piano.
I've nearly completed your amazing course and I'm well on my way. Just think - in less than two years i'm hammering out Billy Joel numbers!
You really thought this out didn't you?
I can't thank you enough.
All the best, Tim.
Best online Piano teaching method.
I think Tim's method of teaching Piano is a very practical approach. If someone wants to become a professional Musician and a performer then this is the bst site fpr you.
I suggest you do not waste your time elsewhere because this method will teach you everything you would ever require.
Keep up the good work Tim!
Tim you have changed my life ...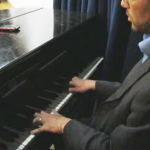 I remember when I start with Piano genius in December 2013, I was spending Christmas on my own, browsing the internet and came across Tim video on youtube entitled "become a piano Genius." I was like "yeah right".
After listening to the first free Module I was hooked and decided to give it try. I have spent a week studying the first few lessons than I came across where Tim explains "The blues"... This was when everything changed.
I was not a confident piano player and could barely played with two hands! but for a week I have jammed on the piano using the blues techniques learnt. I couldn't believe it and could finally express myself! When My wife come back, she didn't believe her ears!, "when and how did you learn to play like that!".  My brother, other members of my family and anyone I have played for had the same reactions.
See it for yourself, here's one of the solo blues I have improvised, (on the Spot without any preparation!!!) in June 2014
Since then I have given piano lessons, I have performed in front of an audience, and have played at Weedings and have been recommended by many.
The confidence I had on the piano led me to try different instruments. I now play the Guitare, the Violin and aimed to play the saxophone soon! and all that without reading Music sheets! When I play the Guitare, peoples are amazed of how well I can improvise and when I play the violin people cannot believe that I have only been playing for 1 year.
Tim you have changed my life and I will never be able to thank you enough. May you live forever and inspire peoples to not only become piano geniuses but musical geniuses!
These are the drones you've been searching for....
Congratulations, look no further, and pat yourself on the back for making it here! Tim makes it nearly impossible not to learn and how to play.
I've Been Playing Piano (Or Thought I Was!) For 25 Years
I've been playing piano (or thought I was!) for 25 years, but until I started your course, all I could do was read notes. Something finally clicked for me with this course. I can now FINALLY play by ear and "tool around". Thank you so much.
Decided To Play Now When I'm A Pensionist
I´m a young, old man, 69, who have decided to play poppiano now when I´m a pensionist. A real beginner. With this great help from a pro, Thank´s a lot for my friend.
Rolf from Sweden, Gothenbourg
Enjoy piano with no experience and little time
In my 40 years of life I wanted many times to play the piano. I am a very busy man with no experience in music, so it looked it never gonna happen. With Tim´s PianoGenius my dream came true. I am still a very busy man, but enjoying - exploring piano. I am some lessons behind, but I am overjoyed. It is only possible because of Tim´s amazing empathy and attitude. Thank you.
THE BEST
This is the most fantastic method of learning how to play piano I have ever encountered. Tim has taught me how to figure out chords with the numbering system, he helps his students understand rhythm, he has been instrumental in me being able to enjoy actually playing some of my favorite songs in less than one years time, and he is always prompt to answer when you have a question.
I still have a long way to go but am enjoying every minute of the journey.
THANKS TIM!
Went from playing nothing to playing anything I hear on the radio
I have loved, loved, loved your website and training. I went from playing nothing, to playing anything I hear on the radio and making some pretty noise I never thought I could make come out of a piano. Can't thank you enough for making everything so easy.
Awesome.....Awesome
I love this site. Tim is one of the best. I have learned so much, and just when you thing it may be over your head....keep on working at it and it all of a sudden starts to make sense...Thanks a lot Tim. I am a huge fan.
How sad that "piano lessons" take the joy and fun out of playing and make it drudgery.
I took piano lessons as a kid and then took them as an adult and later did a self-study with a book. I just want to play for my own enjoyment and for worship to an
audience of One.
I found lessons frustrating because no matter how much I learned, I could never just play for enjoyment and spontaneous expression. What you are giving me is that gift - the gift of being able to play creatively and sound nice.
I remember as a kid just playing on the piano instead of doing my lessons. I was corrected not to use my practice time except for the lessons. How sad to take the joy and fun out of playing and make it drudgery. Of course as soon as I was old enough I dropped the lessons - but I always wished I could play what I wanted to play - for fun and enjoyment.
Thank you for taking the time to create these lessons for us. Be very blessed!
My experience with Instant Piano Genius
I´ve been a member of Instant Piano Genius headed by Tim, and it´s have been a great experience, thanks to Tim and his group I´ve been able to learn a lot. I would reccomend to everybody that really want to learn piano in a easy and comprehensive way.
Thanks Tim.
I was the guy that always loved music but thought I just didn't have the ability to ever play - Tim proved that theory wrong within a week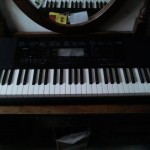 I can't express my gratitude for this course enough. I stumbled upon it and instantly recognized it as extremely high quality. It's a no nonsense approach that gets you playing the piano, fast.
I've had a deep love for music my entire life and enjoy a wide variety of genres. I felt like I was somehow broken because although I loved this aspect of life I was utterly incompetent at creating my own (failed attempts at harmonica, guitar, and drums). This course has reshaped that view and opened up the world to me.
It's structured improv and sparks your curiosity. I find myself yearning to get out of bed so I can play a few minutes before starting my day. Wouldn't it be a much better world if we were all able to fill our spaces with beautiful music?
100% worth the investment in myself to grow the quality and richness of my life. If you are anything like I was and think that you maybe just don't have the musical gene then you are mistaken and should give this course a try.
Thanks, Tim! You've done something really special here.
KNOCKED OUT by how much I've picked up in 4 days
Its been 4 days since I started my membership. I am KNOCKED OUT by how quickly I'm picking it up!! I am so jazzed to have found you! Thank you for sharing your gift of music with us!
I use to suck at piano
I had lessons when I was six, and still played like it. I sucked. After watching just the core module the piano was unlocked. This course is the Rosetta stone for anyone wanting to learn how to piano like a pro. Can't thank this guy enough for putting this out here for everyone to find and at a very reasonable price to continue lessons. I signed up and became a member after seeing for myself on the free core training that it really works. I've just completed the first month of paid training and I can say it just keeps getting better. This is the practical, no bullshit way to learn the piano.
This is as much fun as telemarking through champagne powder.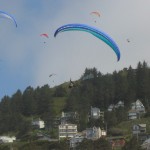 I started this with hopes to inspire my daughter who has an incredible gift for music. She had a repertoire of 25 songs at 4 years old she played and would sing to...
She is now 14 and after years of traditional lessons, burned out...
I am loving your program...I spend hours with it every night and absolutely love it. I went through the 12 lessons the first night, but continue to go back through them to improve the skill sets..
Anyways, thank you so much! Having a great time...Look forward to everything you have to offer. I wished I would have started this years ago...
Learned so much in month 1, will play piano in our church ministry next month.
I have learned a lot in the last month. I'm going to be playing in our church music ministry at the end of this month. I had no clue of one chord or a note. But I'm excited about the progress made with your teachings. You explain it so the person with no knowledge can understand and apply it as well.
UPDATE: I played the keyboard for Easter service at church. It was a song called Jesus Messiah. I played chords through out the song. B C#m D#M E F# there were about 35 changes through out the song. I practiced it with the band then with the CD mostly. It came out really good. First time playing in front of people and 10 weeks from the time I first studied under your teaching. Never played piano before. So I just wanted to say thanks and how much your teachings are effective.
I'm still in shock honestly. Thanks Tim.
INSTANT PIANO GENIUS IS GENIUS
Awesome module for training practice and an extra resource to quickly learn. Not taking away from reading music, but this program provides awesome techniques.
Love this teaching method
I'm feeling like I could spend all day long on the piano! Love Tim's method of teaching and feeling like it won't be long until you are playing something fantastic. Thanks Tim!
Music In A Fun Way Without Frustration
I am 50 Years old without any musical experiences, diving into the a new world a few weeks ago. It is God' s blessing that I found Tim as a Teacher who is able to simplify everything and teach music in a fun way without frustration.
Tim you are a genius and a blessing for all of us.
It is a privilege to be you student
Thank you  -Thomas
I Appreciate Your Ability To Teach Others
Tim, I appreciate your talent not only as a musician but also your ability to teach others. I have enjoyed the videos a lot, and appreciate the amount of time you have put into helping others.
If you really want it(learning music) Tim does an excellent job throwing it right in your face.
Almost completed 30 day program. Picked up music(theory) and this course 6 weeks ago. I am 49 years old, and have never studied or thought about learning piano until now, Tim's style of teaching the number systems allow me to recognize intervals(majors and minors) so much easier. I am on lesson 10 on 30 day program;the complimentary one, and i am begining to recognize and see/hear how they(notes;chords) merge, flow and which numbers (notes) do not do so well together esp. major -minor collisions. Just started the course, can not wait to see-hear what lie ahead. Get the course if you really want an overall understanding of not just the piano, more important the music. Good Job
A Word Of Gratitude ...
Mr. Gross.
Through your training, what you've given me is a liberating attitude towards learning to play the piano. I'm 65 years old. I am amazed at what I can do with the little I know.
Thanks to you and your willingness to share what you are.
Luc V.
Easiest Ever!!
Where do I start?? About 3 to 4 years ago I took a piano lesson from an older lady. I only took one! Now, she teaches the way she teaches. Her lessons just were not for me. I figured that just the way you learn piano, I didn't want to learn to read music or play Twinkle Twinkle Little Star. I just wanted to play! I've played guitar for about 20 years now. After watching the first couple of videos on this site, I wish I would have taken up the piano first!!! Man these teachings are EXACTLY what I needed! I've been watching these videos for over 2 weeks now and I'm already playing two songs!! WARNING!! This system will not help you if you don't PRACTICE!! These instruction videos are some of the easiest I've ever seen, but if you don't PRACTICE it wont matter!!
Thank you for making it easy to not only understand the piano, but to play it as well! Looking forward to more videos!!
Mike Stidham
https://www.facebook.com/mike.stidham.18
Excellent-Real Genius
Hi Tim, I´m very happy to find you, especially at this time of my life, I´m a guitar player, however I always wanted to learn to play the Piano, you make learning very easy to understand but very professional and complete. Thanks for your dedication, your method is great. I would recommend it to anybody that wants to learn piano without wasting time.
I Love Instant Piano Genius!
This program has already helped me tremendously! I have been trying to basically teach myself the piano for over a year now using youtube tutorials. I learned some of the basics but then just got stuck and was not really progressing! Just within two weeks of using these lessons I have improved so much! Finally understanding the piano!! Thank you and I highly recommend this program!!
A great value
I am not a beginning pianist. I like reading traditional sheet music and playing classical music. However, I subscribed to IPG because I wanted to learn to do more than just play what was put in front of me on a score. I wanted to learn to work out songs by ear, to improvise, and to make my own arrangements of songs. Tim teaches all those things and more.
Even though I came to this course already knowing a lot of music theory, I've still learned a HUGE amount from these lessons about how music is put together.
Tim's lessons on how to break down complicated chords created real lightbulb moments for me .
The diversity and depth of the material presented in this course is stunning. For example, I didn't expect to learn how to use the keyboard as drum machine to lay down drum tracks, or to use digital audio workstation software to create multi-track recordings of songs. I have always wanted to learn that stuff, and now I'm learning it.
And of course if you work through this course you'll learn to play music. You'll learn to improvise solos that fit into the style of the song you're playing. You'll learn to work out melodies of songs and play instrumental arrangements, you'll learn how to accompany a singer or other musicians, you'll learn how to play as part of a band, and of course you'll learn to make your own arrangements of songs (which is what I really wanted to learn in the first place).
After going through the country and western module, I downloaded the chord chart and made an arrangement of Johnny Cash's Walk the Line that I really liked. That was not one of the example songs that Tim teaches, it was just a song I wanted to learn how to play so I applied the techniques from the module and it worked out great.
I almost didn't sign up for this course, I thought the name (Instant Piano Genius) was a bit cheesy, and I felt that the promotional materials had a "too good to be true" kind of vibe to them. For some reason I took a chance, and I'm very glad that I did. It's not always easy, learning the piano by any method takes a lot of hard work. But the good news is that this approach is also a lot of fun. If you're interested in learning how to play popular music I think this course is one of the best values that you'll find anywhere.
AWESOME
Better than I could imagine!!!!! EXACTLY what I was looking for! Thank you !!
I love everything about it! It's that simple.
Many thanks M. Gross for sharing your skills and know how. I've studied piano before (classical). But nothing I did compares to this. What you offer is tailor-made to my present needs. And I have so much fun doing it.
Misha
Been Wanting To Join For A Year. Glad I Started...
I have just started after 1 month of joining as a member. I can truly say my fingers love to move to your music teaching! It's so fun learning something that sounds so wonderful. You make it all so easy. You confound the wise and astound the simple man. I've been wanting to join for about a year. I'm really glad I started. I'm a songwriter and I need the skills.
This is one of my musical goals for this year!
You are a genius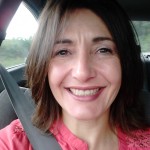 Hi Tim,
You are the genius I have been looking for all along. I never felt attracted to piano lessons where you fare taught to "read" music and learn songs by heart. I knew by instinct that music comes by applying logical rules... I just never knew these rules. I have always wondered if there was anyone out there that could show them to me. That person is you. I am looking forward to get cracking follow your lessons one by one. Thank you!
Cannot Believe How Much Easier Your Method Is
I took lessons for ten years as a kid. At 40, it still takes me a long time to learn a new piece. I could never really play easily by reading music. It's always been decoding one note at a time.
I cannot believe how much easier your method is. I love it. I also have a better understanding of chords and playing within a key since you show how to use variations of chords. -Jen
IT FINALLY MAKES SENSE!!!
I have been playing piano by ear all my life but I transpose every piece so that I use only chords that are easy for me so usually can't play along with my banjo playing husband or my son who is a professional guitar player. He has been trying to teach me this method for years but I just couldn't visualize it on the piano. After just reading and listening to the free module I've finally 'got' it!! I instantly signed up and then bought a tablet which has a permanent home on the piano specifically for these lessons. After only a few days of practice I can now play along with them. It is so much more fun. I'm a member for life - thank you Tim - you're the best!!
Like a light switched on and things started to make sense
I had always had a dream to be able to play music even as a child, and I personally thought now at the age of 44 that it would be impossible. I always loved music but never had the opportunities to learn, felt like I had missed out.
One evening with a desire to want to learn the piano, I came across Tim's website. Having little to no music experience at all I decided to make a start and see where this journey will take me. All of a sudden it was like the lights had switched on and things started to make sense, Honestly I never thought I could do this, but I am now. That was a year ago. I don't really read sheet music, just chord charts, but I'm able to sit down and play songs or even just sit down without any music and make things up, and make it sound nice. My wife who is a musician has been very impressed at my progress in such a short period of time. The course isn't a magic pill, yes you HAVE to put some commitment of time and effort into it (duh) but if you do the skills and the finger memory come in weeks, not years. Tim's approach is very practical and to the point, (no fillers here), you start where you are at and just go for it. He teaches music as a language, how songs are written, not just a bunch of what notes to play and what not to. Once you see the deeper understanding of how music works, that's where you really free up to just let loose and try new things. I have no hesitation in recommending this course to anyone is willing to put some time and effort into a desire they have, it will pay dividends.
Kind Regards,
Joe (Australia)
Learned More Than 5 Other Courses Put Together
Over the past few years, I have purchased 5 different courses on keyboard/piano. All of them had something of value, but all of them also seemed incomplete….missing things, leaving big gaps in my knowledge despite regular practice.
I have just received the second module of this course, and I have learned more in four weeks from this course (Core, Module One) and just viewing Module Two, than I have with all the other courses put together.
I feel that I am now making the progress I want to make, learning the things I wanted to learn, and heading to the place I want to be with my piano playing. This course is a real bargain for what I am paying.
Fantastic!
Awesome information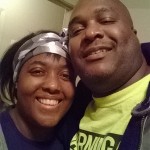 It's hard where I live to get a musician for Sunday, Wednesday, and Friday Church Service. But ever since I purchased Instant Piano Genius, I have been playing songs in service. I must say that the 1-4-5 method really works.
Thanks a million Tim!!!
It's easy and great
Just would like to say I have learned more in a couple of months than I've learned it's easy but it still takes practice if u want to play this is by far the easies way thanks Tim for making it so cheap an easy
Does what it says
Hi Tim, First i want to say THANKS! I'm 63 and had weekly lessons in the past. For the most part it was frustrating. Your course allows me to learn chords, keys and notes without the stress. The Course Modules along with your easy to understand instructions work great together. Your answers and comments to questions are easy to understand. HAVING FUN HERE!!!
You can learn any song you want just by learning the chord patterns.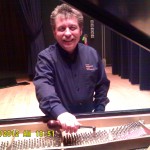 This is a great place for adults and children both to learn how to play any song imaginable. As a piano technician I find myself recommending this site to customers and friends a like. If you put off your love for playing the piano and feel like it is too difficult to take the time to learn, give it a try. Being an Instant Piano Genius member will give you an enjoyable way to learn, so you can have fun for hours playing the piano.
It's amaising teaching, you learn a lot and i'm very happy.
I'm very pleased w/what I've learned .Great teaching and very practical.I recommend this product to anyone.
Your piano course is excellent
Hi Tim
Your piano course is excellent . It's easy for me to understand . Within two months time, I have learnt more than I expected.
I am looking forward to receiving the module three. You are really a good teacher !
Regards, Mondy
Amazing Progress
Before I joined instant piano genius, I was wondering around looking for the right teacher to take me where I wanted to be in my piano journey, but none of them had what I was looking for.
Instead, thanks be to God, I found instant piano genius. Since the time I started to follow the instant piano genius path as a member up to now, My playing ability has Amazingly Improved!
I am much better now at playing the piano/keyboard than I was at the start.
The truth is, I was looking for a quick solution to becoming a professional/expert without taking years to get there.
But with the modules I have gone through so far, I have learnt that progress and development can not be rushed! It takes time to be where you want to be in your piano journey.
What I am happy about is, Tim is the best piano teacher I know, he's lessons are as good as they get in terms of learning the piano properly and quickly.
I am Glad to be an instant piano genius member and I look forward to going through the coming modules. Tim, thank you for your hard work and keep it up.
InstantPianoGenius demystifies playing without sheet music!
I just took up the keyboard and am making great strides with Instant Piano Genius lessons. Although I can read music, having played several other instruments in treble and bass clef, my goal is to be able to sit down and play a song on the piano without music -- and the lessons really help with that. I made a breakthrough with "Amazing Grace" yesterday! I look forward each month to the new module. They are really well designed; the right amount of new material and practice bits, and about a month is what each one requires to master the material. Or at least sort of get it. It is clear to me, as a professor myself, that vast amounts of thought and work have gone into the lessons. I'm talking this site up to everyone I know so I'm happy to write this testimonial!
Love the videos
Hi Tim, I am enjoying your instructions, my playing improves, I enjoy now to play at my piano,thank you for your teaching it is very helpful for me, love the videos end numeric sitem and the way you explain. Thank you so much again (I hope my technique will improve more).
Beginner
As the name implies, the learning curve trends upward from day one. An excellent introduction to the piano with immediate results.
unique
Although I've never played the keyboard before, I have spent a few years learning to play the blues guitar and I have to say that Tim is a great teacher.
He shares his overview of the keyboard in a way that allows you to understand it really fast even as a complete beginner (like in my case). It's the only method I've found that makes complete sense as he's explaining.
Plus, if you have a basic understanding of the blues, you will just love Tim's approach instantly.
I highly recommend it!
Makes you feel that it's a private lesson
I bought a keyboard three years ago, went online, and listened to thirty or so YouTube instructors. I proceeded with my banging silently (earphones). When I saw the Instant Piano Genius sight, it became my main source of piano instruction.
With fifteen modules of lessons at my fingertips,(and because of an extreme work schedule) I can move up at my pace or go back for a review as needed. The modules are chronological, yet, each module is complete on its own. Tims' style makes you feel that it's a private lesson.
My banging has become much more refined! At 66, one of my life goals will be reached.
Your numbering system is revolutionary!

Tim,I appreciate your efforts in putting Instant Piano Genius together. Your hard work is worth it because it has 'demystify' learning how to play the piano. Those simple tricks you taught help me sound like a Pro just in few months of learning. Though I am yet to complete all the tutorials( because I am learning at my pace) your numbering system is revolutionary. Since you are a practicing musician and NOT a piano teacher, as you admitted, I believe that has been to your advantage and not a setback. You taught me exactly what I needed--the skills to play the piano well and enjoy what I play, so that everyone can sing-a-long! Thank you.
A course well worth taking part in
Hi! I'm Colin. I would like to take this time to say a few words why I signed on to the course. I found it to be a clear and well explained course. Seeing it visually and the way Tim explains it, really works in my opinion.
But as with any type of courses you only get out of it what effort you are prepared to put in, and thats dedication. I have had several piano courses with CD's and books etc, but Tim has something special and well worth the money.
Sadly I had to put a hold on mine, I would have liked to carry on with the full course, but I'm also trying to advance my guitar playing and I'm finding it hard to do both at my age 73.
That is not say I won't carry on at a later stage, I think it's a phase thing, what ever takes your fancy at the time, music is in my blood. But the "Instant Piano Genius" course is well worth the money in my opinion.
Keep up the good work Tim.
Understanding
Before I came across Tims website I was stuck in mire of too much information not getting me anywhere after only a few lessons he had simplified the early learning bits and made it a joy to carry on !Regards g
Piano Courses
I found piano genius to be a very smart way to play piano.It is graded into easy to play sections making progress very managable.Its approach to playing songs is very inventive producing a very pleasing and satisfying sound. Buying piano courses you are never quite sure but this one i use continually.
It is so good do not hesitate over this first class piano course.
Unique Way Of Explaining how To Play
I would like to say Thanks to Tim for giving me the confidence to play even though I am just a beginner. He has such a unique way of explaining how to play that I actually look forward to sitting down at my keyboard for a practice session. I am 51 years old and I thought I was past being able to learn something like this at my age, but with Tim's help I am powering along. My husband even says how well I am doing. Also having 30 days trial on each module is very generous of you Tim,and the price is also very affordable for anyone living on a budget like myself. Thanks again Tim and I look forward to the next module.
It Works......
I'm a beginner and I find Tim has a great way of presenting this material. I'm getting great results -- and so can you!
Sold on your way of teaching
I have always wanted to learn how to play piano....I will be 70 next week. At my age I don`t want to sit at the piano day after day running scales. I was on utube one day and happened to see your video and was sold on your way of teaching. I am a member six months now and in module six. I can`t tell you how happy I am, thank you so much. Keep them coming.
Lois
instant piano genius is exactly what it is
i have found instant piano genius very helpful to me as i find trying to read music and play at the same time very frustrating, bearing in mind that i am a mature learner . Tims way of explaining music is by far to me the best way after all we do listen to music with our ears, but you have to put the practice in, you will only get out what you put in. I only wish instantpianogenius was around a few years ago. Thanks for your help Tim .. Best wishes Alex Denning
One year ago....
Hi Tim,
I can assure you, no one is more surprised than myself to think it was one year ago this month when I first signed-up for your Instant Piano Genius program. Moreover, coming from someone who had never received any musical training/lessons throughout my entire life (50+), I want to thank-you so very much for making your program available and such an enjoyable experience from the outset. I truly did not know where the 'C' note was on a keyboard when I started (trust me, it was all too painfully obvious!). And now, at Module 12, I continue looking forward to each new lesson. Please keep-up your wonderful work. Once again Tim, many thanks! Mark
BRILLIANT INTELLIGENT APPROACH
I have been enlightened learning music's theory with its application to the structure of music composition which enabled me to play chords in different ways to melodies that I love. The "American Song Book" has been opened up to me I can improvise having learned the techniques as Tim has taught me. I am trying to develop the "Cocktail Piano" style of playing and Tim wrote lessons on that topic with an analytic approach to chord structure and how to break-down complicated patterns. I am happy to be a member of Instant Piano Genius because I am beginning to feel like one.
Totally Awesome!
l learn so much and so quickly.!!!
Each month l have played piano in different genres and easily - l am a beginner, but l can now play standard rock melodies,that l love,as well as songs in other styles.
l find the instruction so easy to follow and just love the jam tracks.Everything is broken into small 'chunks' that are just right - with other methods I have been overwhelmed at the amount of information and have just given up- like too much info too quickly!!!
This is honestly THE best site l have found to learn piano.
ps l love Tim's sense of humor too.
l have no hesitation recommending Instant Piano Genius to anyone who wants to play piano right away.
Just THE best!!!!!
Truly Genius
I have learned more in a few months from instantpianogenius.com then I have in several years trying to learn on my own. This is by far the best piano training I have ever experienced. The membership is very low cost and affordable, as I do not have nearly enough to pay what it cost from most piano teachers. I was about ready to give up on piano as it was too difficult to learn on my own. Thank goodness I stumbled across his youtube videos. My piano skills are now increasing at a rapid rate. Thanks Tim!!!
Brilliant, being shown by a professional, awsum.
Hi Tim Thanks for your email what I like about Piano Genius is the way that everything is explained and the inclusion of the light up keyboard does show just which keys are being pressed, I can't think of any downside for your course, my only thought is why did I not have a tutor like you when I first had an interest. Unfortunately time has overtaken me and at 80 years of age I am unable to practice as much as I would like. But you explanation of inversions is super, five star.
Regards Henry Grant
Satisfaction
Having now reached module 5 I must say that I am delighted with the way tuition is presented, the modules come up a little quicker than I need but at 85 my learning ability is slow so it will suit all pupils irrespective of age
True to it's name I instantly became fluent on my key board in less than three months.
Tim really knows what a beginner needs to do to be proficient. When I learnt advanced concepts I realized that Tim had already laid foundation for those concepts way back. He is an awesome teacher and unimaginably easy to understand. Thanks Tim.
Exceptional Teaching Skills
Hey Tim,
Your instruction is very understandable and well designed for all levels with clarity. I appreciate that you have shared your exceptional teaching skills in order to more fully enjoy this great instrument.
Thank you,
Bill H
Awesome Lessons
I've been playing piano for about 1 year and I was stuck. I wasn't improving anymore if anything I felt discouraged and wanted to give it up entirely. I came across your lessons and I am blown away. You instruction is so easy to follow and the practice tracks are awesome. It has encouraged me to keep playing. Thank you so much! I can hardly wait for the next module.
just turned 64 yrs old ,wonder why I waited so long,love piano.
Ever scince I was a kid I used to try play on my granmas piano but only made noise ,as I had no instructor as how to do it , it was always you got to read music first, that was a drag, but I learnt to play guitar and harmonica by ear, thanks to Tim Ican now play piano as well. it took about a month to get my fingers working on chords ,and the notes just fell into place for whatever song, I wanted to play. now Im looking forward to learning the good stuff, and pick up my speed thanks Tim for shareing your Knowledge,Pete
it IS genius!
I took the free trial "just to see". With the first lesson i knew this course was something special. My older sister had piano lessons when we were kids and all the practice books with pages covered in scales and finger exercises seemed overwhelming to me. i never thought i'd be able to play piano.
Tim's course removed all doubt in an instant. skipping all those books with pages and pages covered with Bass and G-clef notation Tim turned all that into five numbers. yes, instant genius!
if you can count to five and know your alphabet from A to G you can play piano.
Oh yeah, and Tim comes across as a really nice guy too. 😉
Just What You Need
I was watching you tube a few months ago trying to find some great piano instruction and came across Instant Piano Genius. Tim's piano instruction is easy to follow and understand. After watching the free videos, I was able to understand more about how major and minor chords are formed than I did taking lessons as a child. Tim makes music come alive. I like being a Piano Genius member, because the lessons are always there to refer back to and Tim answers all questions. He has a caring attitude that lets his students know that he wants them to learn how to play.
keyboard (piano) education revisited.
I have been a professional musician since the late 50's, from countrywide traveling to now just 2-3 times a week locally. I am a bass player that dabbles with banjo, guitar, trombone and sax and as a kid I did the "mother made me take" piano lessons. But when rock n' roll hit the scene all that became fairly useless because to be in that part of the business you were basically self taught. I have, over the years, been involved in many different types of music training, but I can very honestly say Tim's method of keyboard teaching is head and shoulders above anything I have introduced to. I am once again happily involved in the keyboard myself and am getting ready to get a couple of friends and my grandkids started in this program....it's the very best I've seen available today! if you've been thinking about it, do it now, you won't be sorry!!
Tim Makes Playing Complex Piano Really REALLY Simple!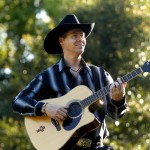 I started singing and playing musical instruments only a few short years back after recovering from Acute Myeloid Leukaemia with only 3 weeks to live at first diagnosis.
Now in full remission I decided to enjoy a full time music career, singing for senior citizens and playing gigs at regular clubs.
I've always wanted to learn piano, and have tried quite a few times with other online programs by ear, live teachers and even just mucking around on my own from videos on YouTube... None of it worked!
Until I met Tim online and signed up for his instant piano genius course.
I actually started with his free tips videos and they had me playing and understanding the basics (that other teachers couldn't get across) in virtually a minutes.
Come a few months down the track and it's all so simple, I love the video lessons and pick them up and play along with the practice tracks he provides for each technique.
If I have a question, there is also amazing support inside the membership to answer any niggling questions you might have about a lesson.
I LOVE the fact that this course is broken down into small, bite size chunks every month and you're not tempted to move forward for a whole month, so if forces you to practice what your taught for that month and it "STICKS" in your mind forever and your fingers learn the patterns.
In essence, Tim takes the complex world of music and playing piano and makes it dead set simple.
If I can learn from his program, then anyone can.
Thanks so much for this breakthrough in learning Tim, I highly recommend you to anyone who's on the fence about your program... Just Do It!
This is really good stuff
I have been playing for 10 months and have tried several different teaching programs and although some have been quite good, Tim's method/technique is very easy to follow and I have and will continue to recommend him as the "go to" guy . So far I love it !
"Awesome Training"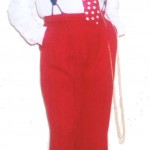 After talking with Tim Gross/Owner of the Instant Piano Genius training program, I knew immediately that this would enhance my piano skills tremendously.
That being said, once he sent the first training module, I reviewed the contents and quickly came to the conclusion that this is absolutely one of the greatest, easy to follow piano playing programs on the market. The techniques provided in this training is for the beginner, intermediate and advance, something for evry level. Truthfully, I love the program, I think it's "AWESOME!"
Once you master the first module, it leads you the next level, and from that point you continue advancing. I might also say that his program is a lot of fun, and every module is full of exciting musical adventures. I highly recommend this product to anyone who desires to learn piano. If you desire topnotch, professional, easy to learn training, then you should definately purchase Instant Piano Genius, and you will be so thrilled that you did!
At Last, Piano Lessons That Are Actually Fun To Learn
I always wanted to play the piano and something was holding me back. Yes, I know what you're thinking!!! It's those boring classical lessons that almost everyone seems to enjoy. Well not anymore. I finally found Instant Piano Genius and thanks to Tim Gross I'm beginning to see the light. Thank you Tim… your skills are priceless.
Helps put you on the right track
I have used Instant Piano and I think it really helps put you on the right track. As long as you use it, then practice, practice, practice. But you will have a great time with their products!!
Instant piano genius review

I recently purchase my first keyboard (my new years resolution was to learn this year).
I came across IPG and instantly saw what i needed, not Old school techniques (which is ok if you want to go that route) but easy to follow and fun lessons. although Ive had years playing guitar and have a musical understanding, if your brand new to the world of music and want to learn this still applies. Tim makes it fun and understanding. I would recommend it by all mean.
Learn at your own speed
I find piano genius very helpful in the comfort of your home.  And you can learn at your own speed.
I play a diatonic accordion which is a lot different then a piano. So for me it works very well.
Excellent teacher/teaching style
After giving the piano up 44 years ago, I got "bit by the bug" again last December. I wanted to get on the fast track to be good enough to play in a local band. With Tim's help, I feel I am well on my way. I looked high and low online before I found his system. It is exactly what I needed to make sense of the process of learning the piano, and his style of delivery is excellent too.
I gave myself a deadline of this October to be ready to "try out" for this band, and I believe I will be ready.
Thanks Tim!!
Finally got it!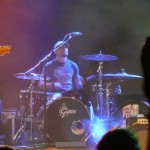 I've played drums since I was nine and toured with regional acts with that instrument. I found that everybody spoke in this number system language and could adapt quickly to any song even if they never heard it before. I wanted to pick up another instrument and within a month have been able to play with other musicians and not sound amateurish but even better unlocked this magic language. Great system, thanks very much!
Very logical approach
I was pleased with the step by step instruction that was provided. The pace was appropriate and allowed me to progress successfully through the learning tutorials.
Gets you playing fluidly very quickly
The way the lessons are structured gets you to a point where you can enjoy playing the instrument very quickly. I've given up on Piano books before as I was getting no pleasure out of the learning process but Instant Piano Genius really engaged me. It worked for me. Give it a go.
Given me "Blessings"
Tim, What to Say? This program has simply in a Word given me "Blessings". When I was 6 years old my Mother wanted desperately to give me piano lessons. The lessons were only 5.00 a week. But, the financial situation of my Mother with 7 kids, single and working 2 jobs did not allow for that extra 20 bucks a Month. It was a lot of money for her. However, I just kept singing as it cost nothing to sing. Now four decades later…(40) years…I have a keyboard and found your program. I have had your program 10 days…and because of your easy but direct teaching style. Guess what?…I will give my Mother a concert for Xmas this year!!! On my new keyboard using all of the wonderful things that I am learning from you…YOU really are a wonderful person and a Great Teacher!!! I just wanted to share that bit of Xmas/Holiday cheer with you and the community. Life is funny…you just never know what it around the corner…I am happy to have found you around that corner…ha ha ha hah a…Thank again Tim. All the best.
(Click the "X" at top-right corner to close this window)
Did you check out those testimonials? I'm humbled and very very happy to hear how much my training is helping members - and that's why I want you to try out becoming a member too and see for yourself how much it can help. You're about to get access to everything below right now:

Unlike any piano training you've ever had
You've watched the free videos explaining my "number system" and have seen how much easier it is to learn piano this way than through traditional methods. I'm a working piano player (I just played a gig last night as I'm writing this) and I'm only focusing on what you actually need to know to play better faster, and just ignoring the boring stuff that piano teachers make you do that doesn't really help.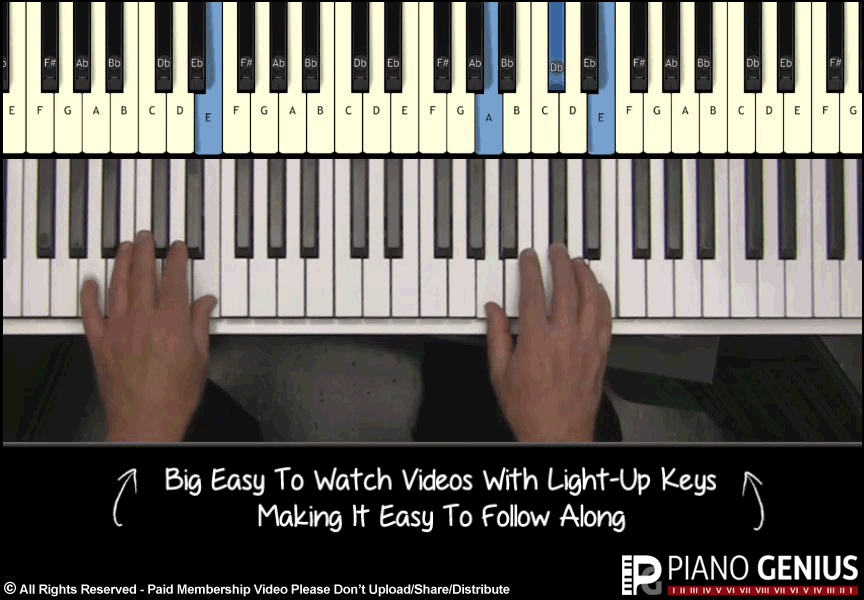 That's why members are telling me things like, "...over the period of even one week my playing has improved." And by the way, you'll see all these actual comments yourself in the member training area as soon as you sign up, and hopefully you'll be adding your happy comments shortly.   🙂
80+ hours of bite-sized easy to follow video training
That's 800+ training videos ready to watch right now
Browser-based video tutorial viewing, nothing you have to download
No software installation or setup required
Ask unlimited questions, get unlimited help and feedback
Playable on PC, Mac, Laptop, iPad, Tablet, iPhone, Android Phone, iPod Touch, Android-Based Devices, etc.
New video piano training added almost every month
Cancel your membership at any time if you don't love it
How Does This Work?
Get instant unlimited access to all streaming video training from browser from any device that can access the Internet. (PC, Mac, Laptop, iPad, Tablet, iPhone, Smartphone) All you have to do is register and you can start watching these 800+ piano training videos right now.
Can I Download The Videos?
The "All Access" monthly membership allows for streaming access only. You will need an Internet connection in order to watch the videos. If you would like to purchase individual Modules for permanent download, contact us through our Help Desk.
Am I Locked Into A Contract?
No, you have the entire 30 days after registering to request a full refund of your first month, and after that you can cancel your recurring billing at any time with no penalty or extra fee. There are no contracts, you can stop at any time.
Is My Registration Safe And Secure?
Absolutely. Transactions are processed through the same merchant account I've had for over 20 years through Authorizenet/1ShoppingCart or PayPal, trusted by millions of customers worldwide.
It's Like Having Me Sit Next To You
The video training is just like having me sit next to you helping you play the piano. Members keep telling me I have a knack for answering the exact questions they have, and that for the first time everything becomes clear to them.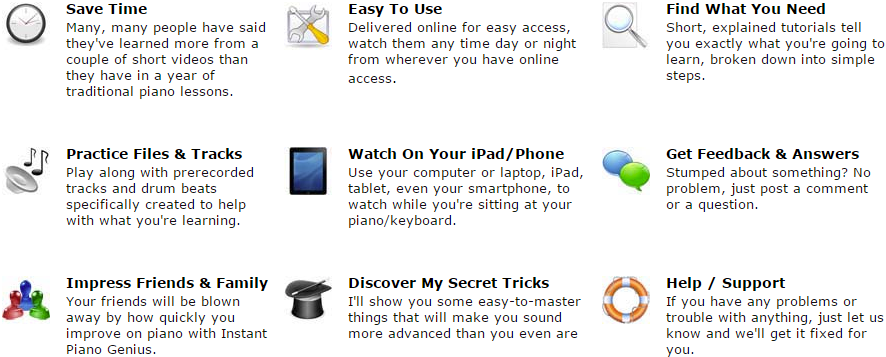 Special Membership Discount
When you Register Today
(Plus you can lock in a permanent discount on your continuing membership by starting your membership now.)
Your monthly All Access membership is $49.95/month just $24.95/month when you become an All Access Member by registering right now through this special page. You'll get full access to all 80+ (and counting) Modules instantly, which includes these bonuses: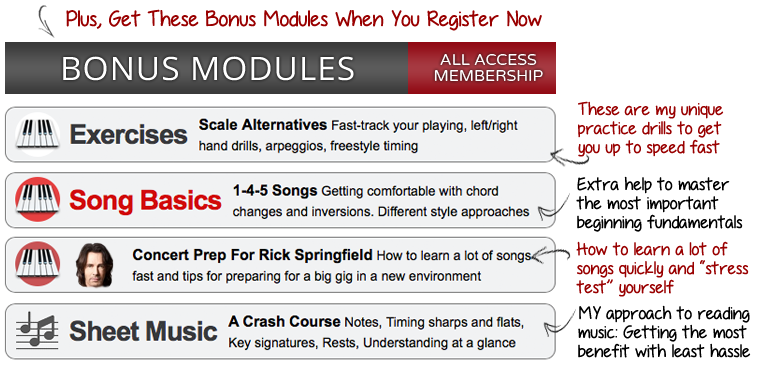 Try It And See For Yourself
Based on current members' feedback, I believe having a Piano Genius membership will be a huge help to you and that it'll make you very happy... I want to remove all the risk for you to see for yourself so you're getting a 2X Guarantee:
1) If you're not happy with your All Access membership for any reason, just let me know within the first 30 days and your initial registration fee will be refunded in full, you won't be charged further, and we're still friends. 🙂
2) You can also just cancel your membership at any time and you won't be charged further. There's no obligation, no future commitment, no contract. Either it helps you and you stay a member, or it doesn't help you and you cancel - Simple as that.
Click The Button Below To Register Right Now
Register now and try it out, you'll be glad you did. I'll see you inside! -Tim

P.S. - If you liked the free videos you've seen so far, you're going to love this All Access membership, whether you're a piano beginner or already an intermediate player. With 80+ Modules, you can focus on whatever's most interesting to you and it's fully guaranteed.
P.P.S - This "All Access" registration page is a special marketing test and and may be removed at any time, so register by midnight Wednesday, December 06.
All text, code and graphics on this website are
Copyright © Educated Media LLC. - All rights reserved.
Privacy Policy | Disclaimer | Terms of Service | Contact Us