When you post a question or comment in the members area you can get notified when there's a response, here's how:
When you ask a question you usually want to know when you get a response, so when you post a comment the default is to subscribe you to responses to your specific question/comment, you'll see this drop-down by the "send" button:

That "Replies to my comments" default option means you'll get an email letting you know when you get a reply to whatever it is you're posting. You can select either of three choices:

"Don't Subscribe" means you won't receive any emails no matter what other comments are posted, and "All" means you'll get an email every time there's ANY comment made on the page. That might be a good choice if the page is specifically about a topic you want to hear every response about, but might give you too many notifications if it s a more general highly-commented page.
When you get an email notification it'll look like this, and there'll be a link at the bottom to un-subscribe if you no longer want to receive notifications: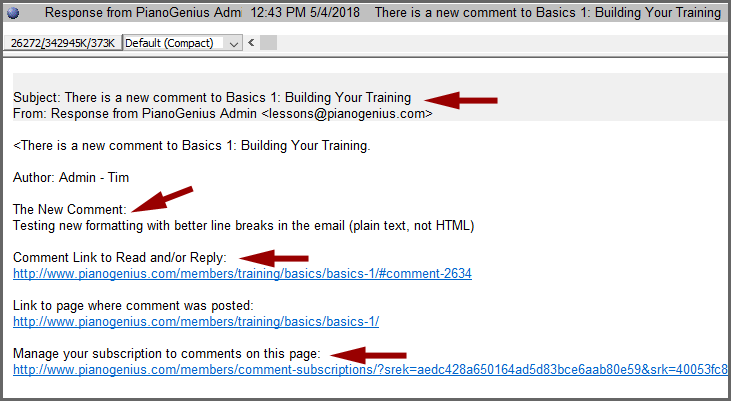 It should be really handy for you, but if there's any problem with unsubscribing or if there's any issue, just let me know.  🙂
-Tim